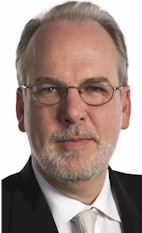 21.04.2014. There is an unprecedented boom happening in the hospitality industry in emerging markets worldwide, including Georgia, according to Jeffrey Catrett from the Institut Paul Bocuse, MSc in International Hospitality Management at EMLYON business school. He lists the blossoming Georgian wine tourism industry as one specific example and says that, as investment increases in both the leisure and business hospitality sectors, emerging markets such as Georgia must invest in training the managerial talent to keep pace with the expansion.
The BRICS nations - Brazil, Russia, India, China and South Africa - will be at the centre of growth for the hospitality industry in the next decade, according to Catrett.
"We have primarily been seeing growth in the hotel industry. There are two types of hotel - business and resorts. Business hotels in the emerging markets have benefitted from a more stable economic environment. These types of hotels rely on foreign investment into emerging markets that leads business and trade delegations to visit - and they need places to stay! Local people's increased wealth has led them to invest in hotels to meet this need. And finally, big companies are expanding into new (emerging) markets to maintain growth and this has led also to an increase in business visitors," said Jeffrey Catrett.
"In the leisure or resort sector, emerging markets have benefitted directly from the trend for adventure tourism and customized tourism. As the luxury market has expanded, those looking for a true luxury experience are looking for unique places to stay - such as the emerging markets. It's no longer enough for the wealth y to stay in a 5* hotel in the South of France - the location and accommodation has to be more interesting than that to qualify as true luxury.
In Georgia specifically - you might look to the increase in wine tourism where more wine aficionados are visiting Georgia instead of heading to Bordeaux or the Napa Valley. Emerging markets are the key to growth for the hotel industry primarily because without the emerging markets, big companies would have run out of places to grow," he said.
The hospitality industry contributes to creating jobs. "At the moment, there are plenty of people to fill these jobs at the bottom of the industry - but in the near future this may not be so. By 2050 70 percent of the population of Western Europe will be retired - and many in emerging markets will no longer be happy to take jobs as receptionists or cleaners. However, the challenge at the moment is to find qualified people for the increasing numbers of managerial positions in the hospitality industry - and this is what the MSc in Hospitality Management, run by EMLYON business school in partnership with the Paul Bocuse institute is aiming to do," Catrett said.
Despite the difficulty of finding qualified people to employ in the hospitality industry, another challenge for the sector is the global economic downturn. "Especially affected are business travel and dining. This is where 4* and 5* hotels and luxury chains take a hit. The U.S. has largely recovered to pre-crisis levels, but Western Europe is still struggling. The restaurant industry has been ok - we have seen that people are still going out to dinner - they are just spending a bit less when they do," said Catrett.
"At the moment, especially in the emerging markets, the top considerations are safety and security of guests - and food safety. These are things that travellers consider very important," he said.
To establish a business in an emerging market the most important things are political stability, safety and security. "These are the things that worry those looking to invest in an emerging market. Building hotels is a big fixed investment with high costs and initial outlay. This makes for a risky situation if the political climate is likely to change. Look at how investment in Russia and the Ukraine has frozen since the situation in Crimea started," he said.
"A good labour market is attractive - you need interested and willing people to work at all levels of an organization. Corruption is also something to look out for and consider. You want a stable business environment. Sometimes a joint venture with a local company can help you to understand how to handle the local business climate and norms. And finally, you want interesting things to see and to do - without these it can be difficult to attract visitors! Georgia has lots of history and things to do and see - so that's a good start," Catrett said.
In recent years consumer behaviour in the hospitality industry has changed dramatically. "The industry used to be vertical - from no stars up to 5* and that's how you measured things, by and large. It's much more 3D now - customers are more demanding and hotels have to innovate more to impress people. On top of this, the internet is hugely influential in how people perceive things and places - things such as TripAdvisor are hugely important. This has added a lot of complexity to the industry as a whole and it means that a lot of things have to be considered that maybe didn't need to be thought about ten years ago," he said.
"The way booking s are done almost exclusively on the internet has meant that hotels have to look closely at revenue management and think hard about how they interact with what is being said about them on the web. This has all led to a need for more people and more qualified managers. Managers in the hospitality industry now need to be much more sophisticated and business savvy. Training this group of people in the right way is essential, and the opportunities for those who have the right skills for the industry will be ever greater," Catrett added.
Source