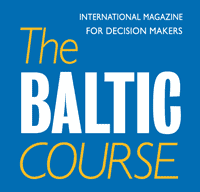 27.06.2014. From 6th to 13th June 2014 delegation from Latvian and Lithuanian representatives from Touristic agencies, media and PR companies went to information tour to Georgia. They were invited by Georgian National Tourism Administration in cooperation with Georgian Ministry of Economy.
Georgian National Tourism Administration in cooperation with the Georgian Ministry of Economy invited to visit Georgia different tourism agencies, heads of PR companies and media group representatives from Latvia and Lithuania.
Mr. Siko Gegiadze, representative of National Tourism Administration, while meeting delegation in Tbilisi said, "I am truly glad that interest from Baltic States only increases." Specially noting that Georgian government is now devoting increased attention to development of tourism infrastructure, for example, renovation of medical facilities, building modern hotels, and small business development and raising the quality of services provided to tourists.
"We are ready to accept tourists from Latvia and Lithuania in any time of the year. As for recreation in Batumi beach by Black sea, as well as healing spa centers with magnetic therapeutic sand, and Caucasus mountains in winter. In Georgia you will feel the hospitality of its nation, the taste of national cuisine and wine. We have this saying, "Every guest is God's envoy." And we follow this principle every day." about Georgia said Mr. Gegiadze. Emphasizing that this info tour has made these already friendly nations Latvia, Lithuania and Georgia even closer.
Delegation of 21 persons from Latvia and Lithuania went to Tbilisi, Kutaisi, Batumi, Caucasus mountains, winery region Kakheti and ski resort Gudauri. Visited main objects and sights, new hotels and met more than 40 different Georgian tourism agencies representatives sharing contacts and information.
"Today seeing everything with my own eyes, taking time and talking with locals I can say without any doubt, that Georgia will cause interest in Latvian tourists. You have various places and things to see, like renovated sanatoriums, spa hotels with mineral water deposits, new hotels, modern ski resorts etc. Tourism develops also in specific scopes as culinary and historical. Every Latvian tourist could find something in his range of interests. Of course the sightseeing, view to mountains and down from Caucasus to Georgia or landscape to Kazbegi." This is opinion of Mr. Ivans Bartuss, coordinator and manager of Latvian delegation in Georgian info tour, director of Tourism agency VLISSA. To increase awareness of Georgia in Latvian tourism and tourists, Mr. Bartuss is ready to do everything he can.
"Many tourists have already traveled all around Europe, but they want something new. Georgia is this new and perspective destination. Especially it refers to curative travels and pilgrimage. Here you can visit beaches with magnetic sand in Adjaria, reestablished sanatoriums with healing mud baths and hot mineral water springs in Tskaltubo. Here you can cure infertility, psoriasis, spine disease etc. Even today, there is a legend that right here in Tskaltubo sanatorium Joseph Stalin was treated. And now this legend is one of the main accents in renovation of sanatorium, to attract sophisticated tourists from all over Europe.
Also many people will be interested about huge amounts of centuries old, perfectly preserved and up to the present working monasteries and temples, where during ministration you can meet a lot of young local people. By the way, a legend says that in territory of nowadays Georgia preaching was done by four of the twelve apostles of Jesus Christ. Maybe that is why here you can feel God even in everyday situations, in conversations with locals no matter their age." added Mr. Bartuss.
According to the Georgian National Tourism Administration data, in 2013 there was more than 3 227 000 tourists visiting Georgia. 6 000 were Latvian tourists and 4 000 were Lithuanian.
Source
To add this Search Box to your website, click here. Many designs are available.