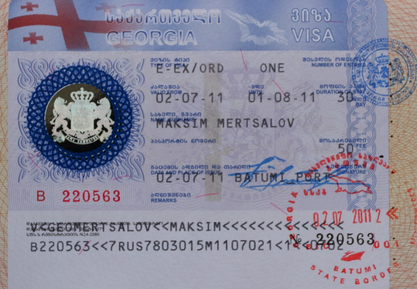 09.01.2015. Head of the National Tourism Administration George Chogovadze has announced that the Georgian government will present an online form for visa applications on February 1. According to Chogovadze, in 2014 Georgia was visited by 5,493,492 international travelers, 1.9 percent more than in the previous year but falling below predicted numbers.
Chogovadze stated that a number of factors resulted in fewer visitors than experts forecasted. "First of all, it is the current situation in the region, including the events that unfolded between Russia and Ukraine. However, the tightening of visa regulations may also have affected the number of tourists. In the near future, the Government will introduce an electronic visa application form which will simplify the procedure for obtaining Georgian visas for tourists," said Chogovadze, further noting that the electronic visa application form is expected to be available from February 1.
Source
To add this Search Box to your website, click here. Many designs are available.