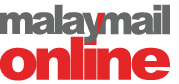 14.03.2015. Although Malaysians are not well aware of the tourism potential of Georgia, a former Soviet Union state, its
charge d'affaires ad interim
Levan Machavariani is optimistic that a slew of tourism-related programmes to be held this year will entice more Malaysians to visit the country.
He said last year, Georgia received over five million foreign visitors, more than its population of 4.5 million, but only about 700 Malaysians visited the country.
"Last year, we had a little over 700 Malaysian visitors coming to Georgia, which was actually an increase in comparison to the previous years, but I believe it can be further improved and we are working towards it," he told in a recent interview held at the news agency's headquarters.
To entice Malaysians to visit Georgia, which is home to over 10,000 monuments of archeology, history, architecture and art since two million years ago, the embassy has planned a number of events including taking part in the European (Europe) Cinema under the European Union National Institute for Culture (EUNIC) project and in International Cinema Festival to be held in Kota Kinabalu in June.
Machavariani said the Georgian Embassy would cooperate with Malaysia's Tourism and Culture Ministry for tourism-related programmes.
He is certain that such activities and support from government and private organisations will give a new impetus to the promotion of tourism and people-to-people contact between Georgia and Malaysia.
Elaborating on the wonders of Georgia, he said the country housed three Unesco World Heritage sites, namely Mtskheta the ancient capital of Georgia; the town of Kutaisi; and, Upper Svaneti.
"Adding to that, UNESCO also recognises 'Polyphony' that represents the peak of musical thinking Georgian Folk Music as the monument of world non-material culture in 2001," added Machavariani.
Explaining the fascinating Georgian cultural heritage, he said as Georgia was situated at strategically important crossroads where Europe met Asia, the western and eastern civilisations played a huge role in the formation of Georgian culture.
"Various cultures blended along within Georgian culture, resulting in further enrichment of its local heritage," he noted.
Despite being a "small" state (Georgia covers a territory of 69,700 square kilometres, Georgia has almost everything and offers a variety of attractions starting from its monuments and contemporary masterpieces of architecture to its rich Georgian traditional dishes, the Caucasian cuisine, he said.
Machavariani noted that Malaysian citizens could enjoy travel to Georgia visa free for up to 90 days, whereas Georgian citizens enjoyed visa-free regime to Malaysia for up to 30 days.
"This is also a wonderful opportunity and motivation to enhance tourism in both directions and with today's globalised world, it is much easier for people to travel, communicate and obtain information about places," he said.
He said the current warm and amicable relations between Georgia and Malaysia could boost the tourism industry, adding that Georgia established diplomatic relations with Malaysia on May 7, 1993 and set up its embassy here in December 2013.
"Currently, there is no Malaysian embassy in Georgia and as such, I would very much welcome a Malaysian embassy to be set up in my country.
"Recently, a number of embassies opened up in Georgia and so, Malaysia is most welcome. That will be another milestone, as well as very much supportive of our relations."
Source
To add this Search Box to your website, click here. Many designs are available.