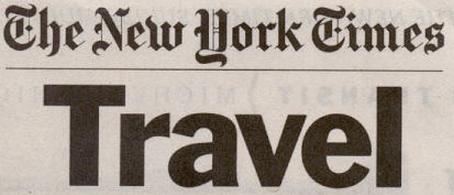 by Genevieve Helliwell
30.03.2015. In recent edition of
The New York Times,
self-described 'Frugal Traveler' Seth Kugel has written about his unique experience in Georgia – from his stay with a local guesthouse to sampling Georgian wine from traditional
qvevri
(clay pots), eating an abundance of delicious food and being taken on personal tours visiting monasteries and vineyards in Georgia's Kakheti wine region.
Published in the Travel section of
The New York Times
online and print editions, Kugel's piece lovingly describes the friendliness of the Georgian people, the magnificence of ancient churches and the affordability of his Georgian adventure – essential for any frugal traveler, he says.
My visit to Georgia was in the off-season — often a great way to save, of course. But it turns out that the ancient Christian land and former Soviet republic is an amazingly cheap place to go year-round, perfect for frugal travelers who like their bumpy bus rides to end with quality meals and private rooms. With that you get the mountain villages, historic towns, centuries-old monasteries, an intriguing cuisine and lots of good, affordable wine (often less than $10 for a decent bottle on restaurant menus)."
Source
To add this Search Box to your website, click here. Many designs are available.