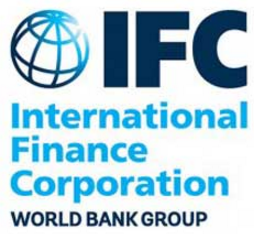 26.11.2015. (Hvino News). IFC, a member of the World Bank Group, is providing a $7 million loan to a wholly owned subsidiary of m2 Real Estate to build one of the first three-star internationally branded hotels in Georgia, helping create jobs, meet growing demand for quality hospitality infrastructure, and spur broader economic growth.
Tourism and travel is one of Georgia's fastest growing sectors, and a key generator of jobs. Yet the budget and mid-market hotel segments are particularly underserved, resulting in a large gap between supply and demand. In funding the construction of a Ramada Encore Hotel in Tbilisi, IFC's loan to JSC m2 Real Estate's wholly owned subsidiary aims to address this gap.
"Building on our successful cooperation with IFC over years, with this new project we plan to contribute to improving Georgia's hospitality infrastructure and cater to the growing demand for travel in the country," said Irakli Burdiladze, Chief Executive Officer, m2 Real Estate.
The 152-room hotel is the first step in JSC m2 Real Estate's plan to build more than 300 affordable hotel rooms in Tbilisi and, potentially, other cities of Georgia. In addition, the hotel plans to use using energy efficient technologies to reduce power use.
"We are helping develop Georgia's private sector – particularly for business infrastructure, like this budget and mid-market hotel – because the availability of such infrastructure can boost business and tourist activities," said Jan van Bilsen, IFC Regional Manager for the South Caucasus. "The hotel sector also generates economic activity for small businesses, which supply goods and services during construction and operations, supporting economic growth."
Ramada Encore Hotel in Tbilisi is ultimately expected to create more than 100 direct and indirect employment opportunities. Hotel and tourism jobs often have a strong multiplier effect and indirectly generate many other jobs, one of the key reasons behind IFC's support for the hotel industry in developing countries. Since 1956, IFC has invested over $2.7 billion in more than 276 tourism and hotel projects in 90 countries, with about half of these investments in frontier countries.
Since Georgia became an IFC member in 1995, IFC has provided more than $1 billion in long-term finance, including $362 million mobilized from partners, supporting 52 projects across various sectors. In addition, IFC has supported nearly $300 million in trade through its trade finance program, and implemented several advisory projects focused on private sector development.
© Hvino News
To add this Search Box to your website, click here. Many designs are available.