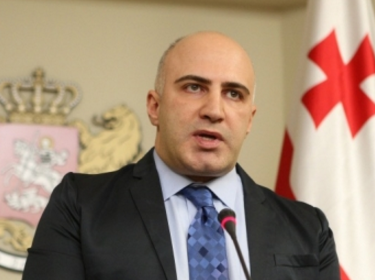 15.02.2016. Giorgi Chogovadze, the head of the Georgian National Tourism Administration of the Ministry of Economy and Sustainable Development of Georgia, has presented a 2015 report to the public. Last year's statistical data, realized projects, tourism strategy, marketing campaigns, international touristic exhibitions, fam tours, publications, various events and planned projects are all observed in a 42-page brochure.
In Giorgi Chogovadze's words, in 2015 Georgia hosted an unprecedented number of foreign visitors – 5 897 685. There were representatives of close to 400 media outlets as well as 150 tour operators among them. It should also be noted that in view of the new infrastructure development, the bike parks were created in Gudauri and Bakuriani and apart from that, 1 100 representatives of touristic industry have passed retraining courses in 15 cities of Georgia.
In 2016, on the aegis of United Nations World Tourism Organizations, the first conference on wine tourism is planned in Georgia. This year, the National Administration for Tourism also plans to hold marketing campaigns in up to 20 countries and take part in 21 international exhibitions. Besides, to encourage domestic tourism, various events and activities are planned and the project 'Meet Georgia' will continue, new information centers will be opened and small infrastructural projects will be carried out.
Source
To add this Search Box to your website, click here. Many designs are available.