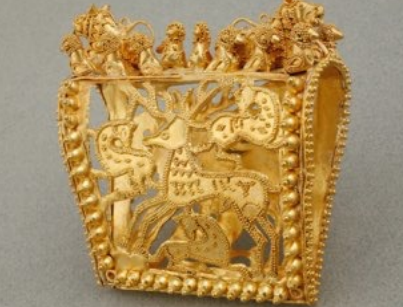 At Vani Archaeological Museum
16.05.2016 (Hvino News). The World Bank (WB) will allocate Georgia $9 million for the restoration of urban, municipal and tourist infrastructure in Imereti region, Western Georgia, to promote cultural and historical monuments as well as attract tourists.
Financial resources will be allocated for the additional financing of the second project of the regional development, which envisages reconstruction of Vani Archaeological Museum-Reserve and the access road to it, as well as construction of wastewater treatment plant in Tsqaltubo, Western Georgia.
Georgia joined the WB in 1992. During this time, more than 73 projects with a total value of $2.58 billion were financed.
Rehabilitation and development of tourist infrastructure is one of the main areas financed by the WB.
To add this Search Box to your website, click here. Many designs are available.