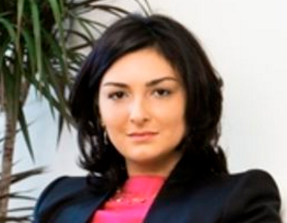 16.05.2017. Georgia's tourism industry is facing many challenges including education, staff, infrastructure, communication problems (electricity, water), - Maya Sidamonidze, former chairperson of the National Tourism Agency, said in the air of radio
Commersant
.
As Sidamonidze explains, these problems must be solved gradually in order investors to become more interested in investing in the region.
According to Sidamonidze, it is also important to diversify the attractiveness of regions as there are regions that work well on the season, but there are regions which potential is not used.
"There is a huge potential in Racha, Guria, there are many regions where tourism business can't be developed because of lack of infrastructure. There is a great tourist potential in the country, but its fifth is not used, " Sidamonidze believes.
In her words, the private business faces problems concerning taxes.
It is also important to improve the legislative framework within which both Georgian and foreign consumers will be protected.
She notes that the private sector should learn to invest in human resources as there are problems in finding personnel with skills.
"Therefore, the approach must be radical and complex. First of all, reforms should be carried out in the education system in terms of professional and higher education. If these problems are not solved, nothing will change in this field, " Sidamonidze says.
To add this Search Box to your website, click here. Many designs are available.