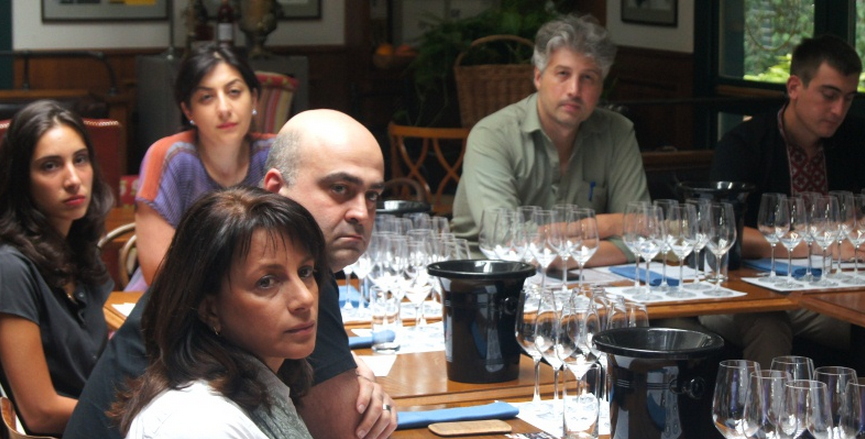 26.08.2014. The Economic Prosperity Initiative (EPI) organized a Coffee and Conversation session on wine tourism for media professionals from various TV and Radio stations, newspapers and news agencies on August 20.
The representatives from the Wine Association, Sommelier Association, Incoming Tour Operators' Association and wine producing companies spoke about Georgian wine tourism sector opportunities.
Head of the Marketing Department at the National Wine Agency of Georgia, Irakli Cholobargia, said that the development of wine tourism in the country will promote a lot of small local businesses.
"For example, I know that some small home-type hotels decided to make their own wine in order to attract more people," stated Cholobargia.
EPI's initiatives in the wine tourism sector (promotional video, wine tourism portal and guide) were promoted among Georgian media representatives. The video has already been uploaded on the internet and serves as a commercial for wine tourism.