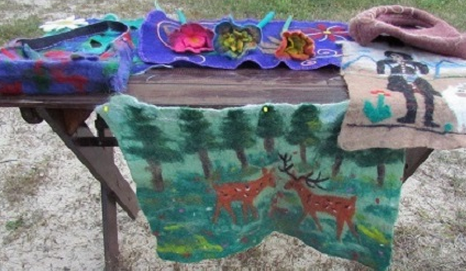 24.01.2015. A large-scale project will soon be implemented in two of Georgian regions to help poor communities and micro-entrepreneurs in tourism sector. The World Bank, as the administrator of grant funds provided by the government of Japan through the Japan Social Development Fund, and Biological Farming Association Elkana have signed today a Grant Agreement on a 2.5 million USD project - Empowering Poor Communities and Micro-entrepreneurs in Georgia Tourism Sector.
The agreement was signed by World Bank Acting Regional Director for the South Caucasus, Joseph Melitauri, and Director of Elkana, Mariam Jorjadze. This three year project will be implemented in close cooperation with the Ministry of Regional Development and Infrastructure of Georgia, the Municipal Development Fund, and the Ministry of Internally Displaced Persons from the Occupied Territories, Accommodation and Refugees of Georgia.
The overall objective of the project is to generate employment and increase household income of poor and vulnerable communities in the Kakheti and Imereti regions, where there are ongoing World Bank-financed regional development projects to support tourism development and urban regeneration. The Japanese funding will now support communities to start/grow small and micro enterprises (SMEs) in the tourism and organic food processing sectors and implement small community works in vicinity of cultural heritage sites.