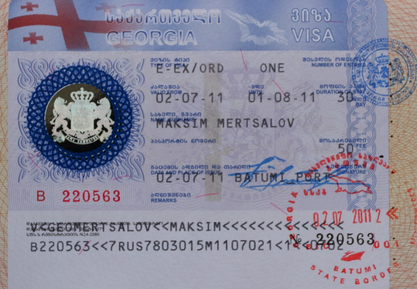 29.01.2015. In a move which will give a major boost to the tourism sector, the Georgian Government will launch the electronic visa (e-visa) facility from February, 2015, announced the Prime Minister Irakli Garibashvili.
This initiative is part of the strategy which the Government's economic team set in order to maintain the long-term stability of the GEL. The measures are about encouraging export, tourism and direct foreign investments' (FDI) inflow in Georgia.
We want to increase the number of tourists visiting our country. For this purpose electronic visas will be launched in Georgia. This will simplify the procedures of visiting Georgia for the tourists," Garibashvili said.
Meanwhile, the Government is working on the investment project ideas which should be implemented in different regions of Georgia.
"We have already created a very attractive offer for the investors. This offer includes creating the favorable conditions for the investors in different regions of Georgia. The projects that are planned to be implemented are about building the hydro power stations, developing and promoting the local production, etc. Now we are in the process of establishing communication with the businessmen, who should be interested in investing in the regions. We will do our best to encourage the private business," Garibashvili said.