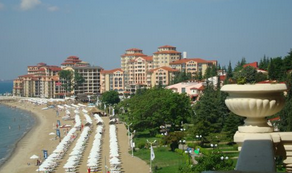 10.02.2015. (Hvino News).
Tourism and Foreign Ministers agreed to simplify tourist visa procedures for citizens of Russia, Ukraine, Belarus, Kazakhstan, Armenia, and Georgia.
The measure is aimed at boosting visitor numbers from traditional markets such as the former Soviet countries, according to the press office of Bulgaria's Tourism Ministry.
It is also part of a campaign aimed at countering the downward trend in early bookings from these countries for the 2015 summer season.
The new regime envisages the issuance of short-term double-entry and multiple-entry visas for organized trips.
This type of visa has a validity period of up to one year and is available to citizens who have already used Bulgarian visas.
© Hvino News
To add this Search Box to your website, click here. Many designs are available.