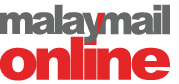 14.03.2015. Although Malaysians are not well aware of the tourism potential of Georgia, a former Soviet Union state, its
charge d'affaires ad interim
Levan Machavariani is optimistic that a slew of tourism-related programmes to be held this year will entice more Malaysians to visit the country.
He said last year, Georgia received over five million foreign visitors, more than its population of 4.5 million, but only about 700 Malaysians visited the country.
"Last year, we had a little over 700 Malaysian visitors coming to Georgia, which was actually an increase in comparison to the previous years, but I believe it can be further improved and we are working towards it," he told in a recent interview held at the news agency's headquarters.
To entice Malaysians to visit Georgia, which is home to over 10,000 monuments of archeology, history, architecture and art since two million years ago, the embassy has planned a number of events including taking part in the European (Europe) Cinema under the European Union National Institute for Culture (EUNIC) project and in International Cinema Festival to be held in Kota Kinabalu in June.