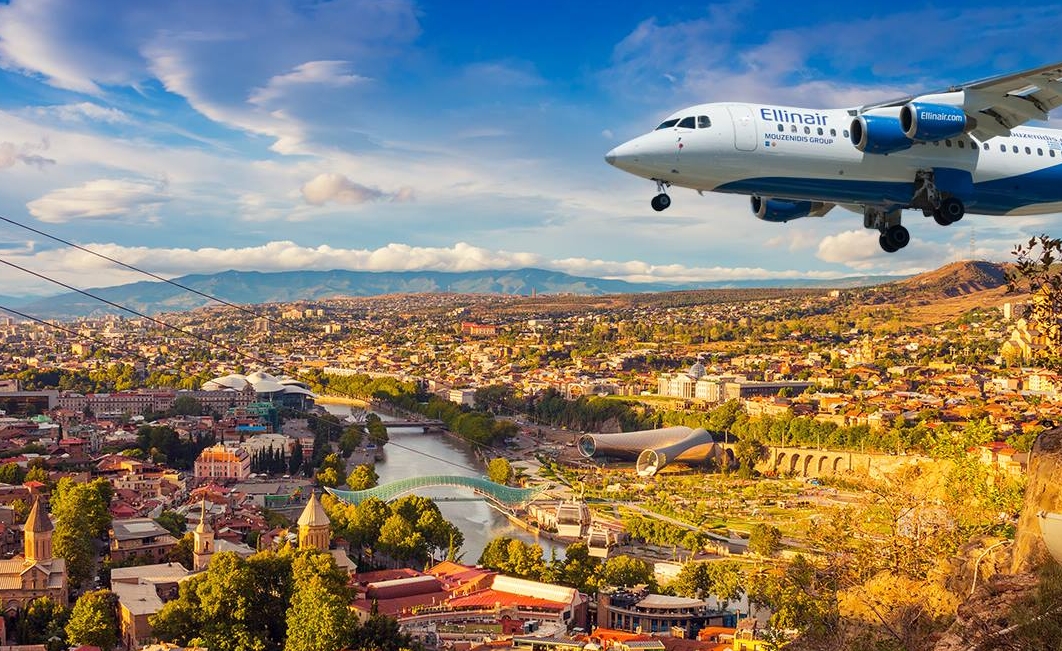 23.04.2015. New flights from Georgia to some of the world's most exotic destinations are ahead as more airline companies pledge to enter the Georgian aviation market.
Several low-cost airlines recently announced to begin flights into and out of Georgia; first Pegasus Airlines of Turkey and today Ellinair of Greece.
The Greek low-cost airline said it would begin flights to Georgia from June 8, allowing passengers to use the Georgia-Greece route once per week.
Ellinair, based at Macedonia International Airport, addressed Georgia's Civil Aviation Agency on April 7, 2015 and asked permission to launch direct flights between Georgia and Greece.
Meanwhile, after the winter season break, Israel's Israir Airlines has returned to the Georgian air market. The company's first flight this summer season was performed on April 2 between Tbilisi and Tel Aviv, Israel. The arriving flight to Georgia, an A320 aircraft, brought 174 passengers to Tbilisi – all of whom were tourists, announced Georgia's Ministry of Economy.