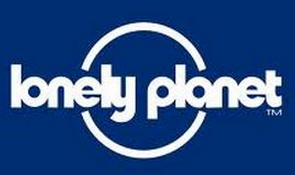 09.10.2015. (Hvino News). Travel guides publishing house Lonely Planet included Georgia in its recently published list "Ten of the world's most intriguing wine regions".  Lonely Planet's new book
Wine Trails
plots a course through 52 of the world's greatest wine regions, with weekend-long itineraries in each designed by expert writers, including wine buyers and sommeliers.
"We've picked out 10 of the most intriguing regions to show why tasting wine in the place it was made can be a revelation", - reads the article posted by 
Lonely Planet.
Georgia's Kakheti region is listed between Mendoza (Argentina) and Niagara (Canada):
Kakheti, Georgia
The Georgian wine experience is like no other. The story of wine here is so old, so real, that it can make what we know of ancient Greece and Rome seem like recent history. Georgia is widely recognised as the land where man first learned to tame the wild grapevine, around 6000BC. In most of the country, winemaking technology has changed little since then. Grapes are still harvested by hand, and foot-pressed in the hollowed-out trunks of ancient trees. The juice flows into underground clay amphoras, where it ferments and matures without additives or manipulation.