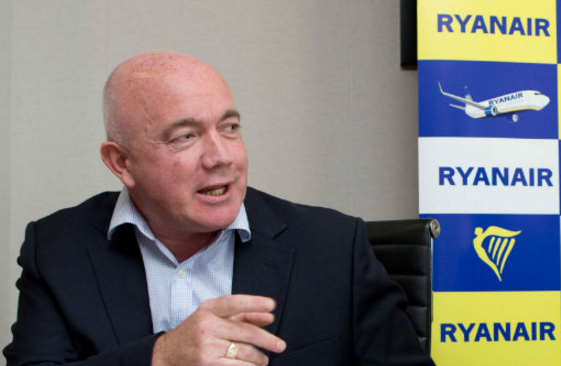 21.02.2016. The Irish low cost airline "Ryanair" expressed an interest towards Georgian air-market, – possibilities of initiating routes to Kutaisi were discussed during the working meeting conducted by the Prime Minister of Georgia with the Chief Commercial Officer of "Ryanair" David O'Brien.
During the meeting it was noted that the growth of interest of low cost airlines to Georgia is caused by the business environment in the country, growth of the tourist flow during the recent years and the possibilities provided to the Georgian citizens by the prospects of visa liberalization with the EU.
Pursuant to David O'Brien, the working group of the airline will study operational and infrastructural capacities of the Kutaisi International Airport. He also expressed hope that the negotiations and consultations with Georgian government will lead to positive results.
"We conducted fruitful and promising meeting with the Prime Minister. Now I am in a completely different spot from Ireland, which is a great privilege to me. I hope that soon we will be able to connect this part of Europe with another" – the Chief Commercial Officer of "Ryanair" David O'Brien noted upon the termination of the meeting.