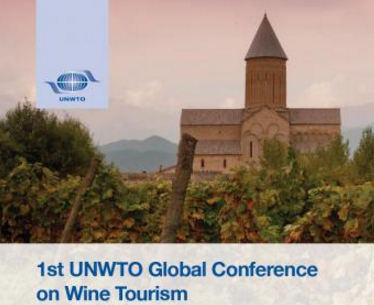 06.09.2016. For the first edition of a UN-organized conference on wine tourism, leaders will gather in the cradle of winemaking next week to discuss the burgeoning industry and its importance in local heritage.
It's a strategic and significant decision to hold the first edition of the UNWTO Global Conference on Wine Tourism in the South Caucasus country of Georgia instead of bigger and more popular wine tourism destinations like France, Italy, Spain or Australia.
By choosing Georgia, organizers are returning to what some experts have described as the birthplace of winemaking.
Evidence of winemaking traditions have been traced back 8,000 years among archeological records found in Georgia, well before reaching Western Europe.
At the conference, experts and industry leaders will discuss the development of a Wine Tourism Prototype, a model that will focus on the integration of wineries in the local cultural, economic, social and environmental heritage.