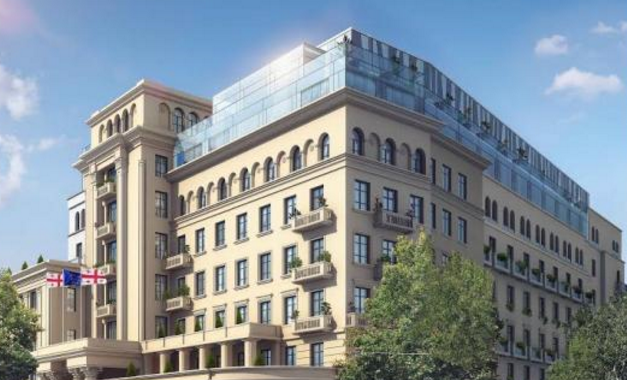 20.12.2016 (Hvino News). Hilton is to introduce its flagship Hilton Hotels & Resorts brand to the capital of Georgia with the signing of a management agreement with Granat LLC. The 206-guest room Hilton Tbilisi is set to open in early 2019. The building's historic façade will be preserved as part of the design, while a striking glass roof will be constructed on top of the building and will house the hotel's rooftop bar and spa.
"Hilton Tbilisi joins a robust portfolio of Hilton Hotels & Resorts either trading or in development across 30 European capitals, underscoring our regional strategy to expand into more Eastern European cities," said Patrick Fitzgibbon, Senior Vice President of Development, EMEA, Hilton. "Tbilisi's diverse economy, with substantial international infrastructure investment, a burgeoning events calendar and leisure growth, makes the city a promising market to be introducing our flagship brand to."
Located on Kostrova Street, Hilton Tbilisi will be equidistant between two of the city's most vibrant and colourful districts. Tbilisi's main thoroughfare, Rustavelli Avenue, three kilometers away and spotted with picturesque architecture, is home to the city's main cultural, religious and government buildings. Vake, the city's busy commercial district and the heart of Tbilisi's developing financial center, can be found the same distance in the opposite direction. Hilton Tbilisi will also be two kilometers from the city's main train station and 15 kilometers from Tbilisi International Airport.