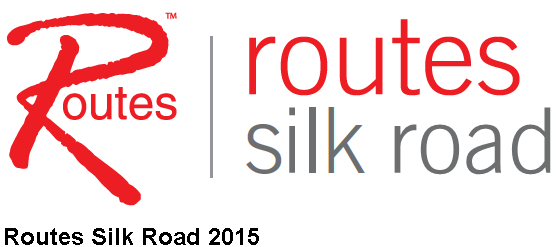 06.07.2015. (Hvino News) Representatives from about 40 airlines, 50 airports and 200 tourism authorities from the Silk Road region are in Georgia's capital Tbilisi to discuss ways to expand the aviation industry and better connect countries in the wider region.
Routes Silk Road 2015 is the route development forum that connects CIS, Central and Eastern Europe, Middle East and Asia. Located at the crossroads between Europe and Asia, Georgia is a bridge connecting several important economic regions including Europe, the Newly Independent States (NIS), Turkey, the Caucasus and Central Asia region. Its geographic location makes the country the transportation hub for commerce and job creation.
For the second time Tbilisi is hosting the Routes Silk Road 2015 aviation forum, which is the only route development forum that connects CIS, Central and Eastern Europe, Middle East and Asian countries.
United Airports of Georgia (UAG) is hosting the international forum with support from the Georgian National Tourism Administration. During the three-day event, which began on July 5, participants will discuss key aviation issues such as air traffic and regional tourism development in the Routes Silk Road Strategy Summit section of the event, while the second part of the forum will be dedicated to meetings where representatives of airlines will discuss future cooperation and plan new air routes.
Airlines taking part in this year's forum included Etihad, Air China, China Southern, Turkish Airlines, Pegasus, Aeroflot, Air Astana, Air Baltic, EasyJet, Atlasglobal, Vueling, LOT, Wizz Air and more.
The inaugural Routes Silk Road forum held in Tbilisi last year had immense benefits for Georgia. In the past 12 months Air Arabia and Aeroflot started performing flights from Shota Rustaveli Tbilisi International Airport.
The success of last year's event was recognised by UBM Routes – a large British company that organises different forums for developing the aviation sector – who chose Georgia for a second time to host the international forum.
Georgia was chose as a host country because of its geographic location; its place in the world makes the country a transportation hub for commerce and job creation.
"We are glad to see Britain decided to let Georgia host the Routes Silk Road forum one more time. Lots of meetings will be held and I am sure Georgia will experience big success like it did last year. In 2014 the number of air visitors exceeded to two million," said Georgia's Economy Minister Giorgi Kvirikashvili.
The forum is due to end on Tuesday evening.
To add this Search Box to your website, click here. Many designs are available.