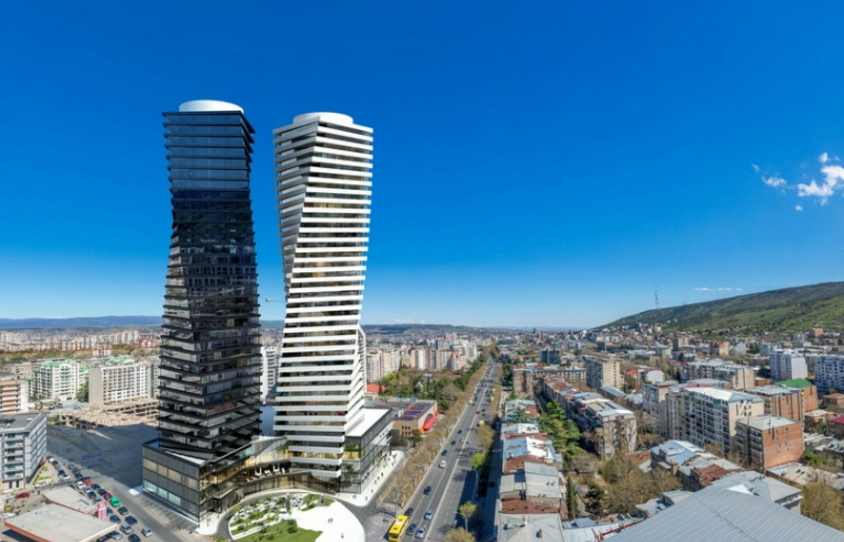 27.10.2015 (Hvino News). The Georgian Co-Investment Fund (GCF), a USD6 billion private equity fund based in Georgia, and Georgian construction company AXIS are to build Axis Towers, twin skyscrapers which, when complete, will be the tallest buildings in Tiblisi.
The glass tower will house a five-star Pullman hotel and will additionally feature an A-class business centre with 15,000 sq m of office space. Meanwhile, the stone tower will comprise of 15,000 sq m of residential property, featuring apartments with impressive views of Tbilisi. The tower will be equipped with all the necessary infrastructure to create the maximum comfort for its residents.
GCF will own 50 per cent of the completed development, while the other 50 per cent will be held by AXIS.
The multifunctional complex consists of two 147 metre tall, 41-storey towers, four floors of which will be underground. One tower will be glazed with dark glass, while the other will feature white stone cladding. The total buildable area of the towers equals 94,000 sq m.