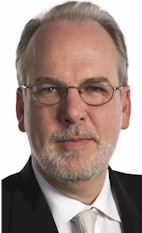 21.04.2014. There is an unprecedented boom happening in the hospitality industry in emerging markets worldwide, including Georgia, according to Jeffrey Catrett from the Institut Paul Bocuse, MSc in International Hospitality Management at EMLYON business school. He lists the blossoming Georgian wine tourism industry as one specific example and says that, as investment increases in both the leisure and business hospitality sectors, emerging markets such as Georgia must invest in training the managerial talent to keep pace with the expansion.
The BRICS nations - Brazil, Russia, India, China and South Africa - will be at the centre of growth for the hospitality industry in the next decade, according to Catrett.
"We have primarily been seeing growth in the hotel industry. There are two types of hotel - business and resorts. Business hotels in the emerging markets have benefitted from a more stable economic environment. These types of hotels rely on foreign investment into emerging markets that leads business and trade delegations to visit - and they need places to stay! Local people's increased wealth has led them to invest in hotels to meet this need. And finally, big companies are expanding into new (emerging) markets to maintain growth and this has led also to an increase in business visitors," said Jeffrey Catrett.