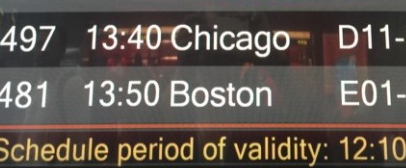 25.05.2016 (Hvino Tour News). According to Igor Aptsiauri, first deputy director of the civil aviation agency, Chinese Hualing Group - Georgia's major investment company - plans to introduce Chinese airline My Way Airlines to Georgia, to perform direct flights to the USA.
My Way Airlines is a new airline that was established in China and that will operate in Georgia. The airline will be incorporated in Georgia, Igor Aptsiauri said.
"Currently, there is a solution of technical issues and consultations at the expert level. We have already received a notification from the Chinese aviation authorities about the fact that the company will be called My Way Airlines", Mr. Aptsiauri said.
Dmitry Kumsishvili, Georgian Economy Minister, announced about appearance of the new airline in the Georgian civil aviation market.
Hualing intends to bring a new airline to Georgia, which will have two Boing-737s and one Boeing-777. It will operate its flights to Europe and Asia, then, as expected, it will begin direct flights to the U.S.", he said.
My Way Airlines will have the base in Georgia and employ local residents.
To add this Search Box to your website, click here. Many designs are available.